The Lomas Family
A Study of an Old British Family
In Wartime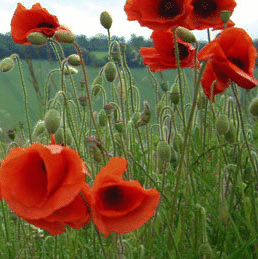 Since Confederation, Canadians have served in military actions around the world for the cause of peace and freedom. More than 116,000 Canadians have given their lives in the wars of the past century and their final resting places are located in some 75 countries.
Saskatchewan War Memorial Websites:
Saskatchewan Virtual War Memorial
Special reference is made to the monumental work of Saskatchewan author, the late Mr. Bill Barry. At one time, he managed this website as well as authoring several books; most notably a book entitled "Age Shall Not Weary Them".
Canadian War memorial Websites:
Worldwide website for war memorials in Canada
Major General Frederick Loomis, DSO
Lomas/Lomax Canadian Service Records
(WWI and WII)
-courtesy of Veterans Affairs Canada
Name	     #     Rank    Regiment         Death
Lomas, Ernest 669253 Pte Cdn Infantry (Central Ont) Nov 6/17
Lomas, Henry 228050 Pte Cdn Infantry (Central Ont) Aug 15/17
Lomas, Hector 645340 Pte Cdn Infantry (W Ont Regiment) May 6/17
Lomas, Cliff J/15019 Pilot Officer RCAF, 419 Squadron Jan 16/42
*Lomas, Fred K/24159 Gunner Royal Cdn Artillery (5 Anti-Tank) Aug 19/44
Lomas, Allan R69552/J/15284 Act Sq. Ldr RCAF-405 Sqd June 28/73
Lomax, Abraham 785110 Pte Princess Pat's Cdn Lt Infantry April 9/17
Lomax, Cyril 25603 Pte Cdn Infantry (Quebec Reg, 14 Bn.) May 21/15
Lomax, Frank 669759 Pte Cdn Infantry (Central Ont) Aug 9/18
Lomax, Fred B/1 Pte South Sask Regiment R.C.I.C. 17789 March 1/47
Lomax, George 809132 Pte Cdn Infantry (Alberta Reg 31 Bn.) Aug 24/17
Lomax, Gladys W/2285 Pte Cdn Women's Army Corps June 15/43
Lomax, Harry A/4141 Lance Corp Infantry (Central Ont 3 Bn.) Apr 12/17
Lomax, Henry R/65665 Flight Sgt.RCAF Nov 24/46
Lomax, John 809182 Pte Cdn Infantry (Alberta Reg. 31 Bn.) Apr 10/17
Lomax, John 89443 Officer Cadet RCAF Station Centralia July 27/65
Lomax, Pierce 73378 Pte Cdn Infantry (Sask Reg 28 Bn.) June 6/16
*Frederick S. Lomas of Lloydminster, Sk was KIA and is buried at Bretteville-sur-Laize Canadian War Cemetery at Calvados, France. Frederick was the son of Samuel Henry Lomas who homesteaded northeast of Lloydminster, SK. His memory is honoured at the World War II Canadian Services Commemorative at the Saskatchewan Legislative Assembly grounds south on Albert St. in the City of Regina, SK.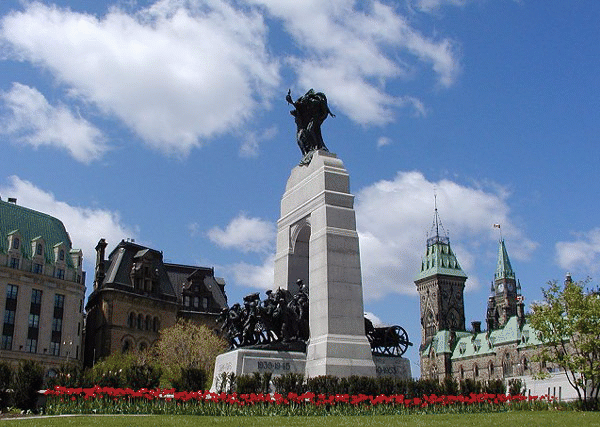 www.ssnerissa.com- The only troopship to loose Canadian troops en route to England in WW II- Torpedoed by a German U Boat, the S.S. Nerissa went down April 30th, 1941 off the coast of Donegal, Ireland. On the passenger list of civilian casualties was a Lomas Family - a Joseph Edgar Lomas with his wife Elizabeth and their 3 children: Terence, Joan and Margaret.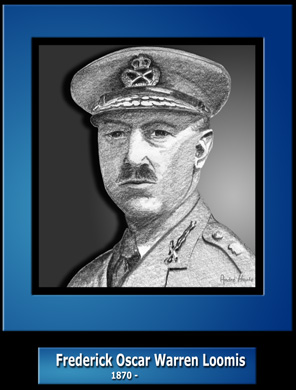 Major General Frederick O. Loomis, DSO, is one of the highest decorated Canadians who served in WWI. He served with the 13th Battalion Royal Highlanders of Canada in all the major campaigns of the European Theatre: Ypres, The Somme, Vimy Ridge and Passchendale Ridge. He passed away in 1937.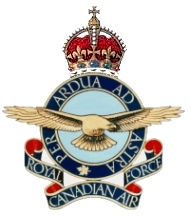 Acting Squadron Leader Allan Kenneth Lomas, CD., C.M.,
Royal Canadian Air Force - Service No. R/69552/ J15284 (1916 -1973)
British War Memorial Websites
Godley, Cheshire War Memorial
Pte. Joseph Lomas is honoured.
Chapel-en-le-Frith War Memorial
Name           # Rank Regiment Death 
Lomas, Joseph 200626 Pte. Bedfordshire July 27/17
Born and resided at Clophill.
Commemorated: Jerusalem Memorial, Israel. Ref. Panel 17
- (Courtesy of Clophill War Memorial)
Lomas, Joseph 3/7859 Norfolk July 25/16
Born at Coventry, Warwick.
- (Courtesy of Ancestry.com, Military Records)
Lomas, John 15014 L/Corporal Royal Warwickshire July 23/16
at Somme, France. He is honoured at the Thiepval Memorial in Somme as well as the Chasetown Memorial in Chasetown.
- (Courtesy of Burntwood Family History Group in Stafford)
American War memorial Websites:
American Battle Monuments Commission
American Service Records of WWI and WWII:
Name         #     Rank Death   Buried
Lomas, William 0-243197 LTJG 12/22/43 East Coast Cty

Lomas, Jack Sgt 01/28/78 Corozal Cemetary

Indexes from American Civil War records are also available online.
For example, records from North Carolina indicate:
Lomas, L. 48th Regiment, NC Infantry
Lomax, Ira NC 1ST Artillery Regiment I
Lomax, John 48th Regiment, NC Infantry G
Lomax, L. 48th Regiment, NC Infantry
Lomax, N. W. NC 21st Regiment Infantry A
Lomax, Pinkney A. 54th Regiment, NC Infantry A
Lomax, Pinkney 39th regiment, NC infantry B
Lomax, W. C. 35th regiment, NC Infantry I
Lomax, W. C. 35th regiment, NC Infantry I
Lomax, W. M. N. NC 21st Regiment Infantry A
Lomax, W. N. NC 21st Regiment Infantry A
Lomax, W. N. NC 21st Regiment Infantry A
Lomax, William N. NC 21st Regiment Infantry A
Records are also available from several other states such as Alabama, Arkansas, Florida, Georgia, Kentucky, Louisiana, Maryland, Mississippi, South Carolina, Texas and Virginia.
- Courtesy www.researchonline.net
Let us not forget Technical Sergeant Johnie Lomas, casualty of the Vietnam War. As a member of the Air Force, TSGT Lomas served America until January 21st, 1969 in Gia Dinh, South Vietnam. He was 37 years old and was married. Johnie died from an undetermined explosion. His body was recovered. Johnie was born on March 8th, 1931 in Kansas City, Missouri. TSGT Lomas is on panel 34W, line 050 of the Veterans Memorial Wall in Washington D.C. He served America for 18 years.